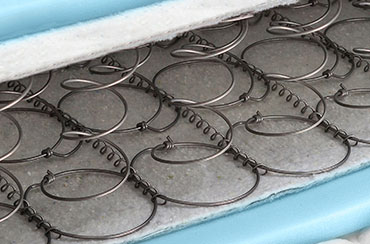 Product description
High carbon steel wire for manufacturing of Bonnell springs, Marshall springs, pocket springs, helical springs, LFK springs, and border frames.
Spring wire according to EN 10270-1:2001 phosphated, with or without conservation coating. Depending on the application, type of manufactured springs and surface requirements, available dry- or wet-drawn. Tensile strength – up to 2650 MPa. 
---
For more details about our spring wire range please download our product leaflet.