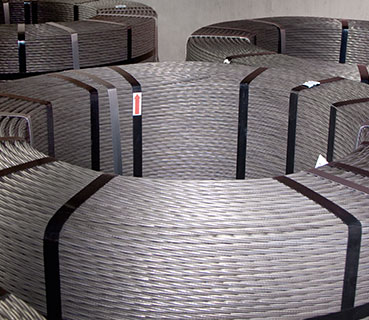 Product description
A range of high tensile steel wire strands is used throughout the construction and civil engineering industries for pre-stressing and post-tensioning concrete structures either on-site or in pre-cast materials.
hollow core slabs
railway sleepers
large bridge beams
heavy lifting
post-tensioning in civil engineering / construction applications
Product groups
plain strand
indented strand
Strict raw material selection and highly controlled processing guarantee high control of product quality, high control of tensile strength, and design for purpose.
---
For more details about our PC strands range please download our product leaflet.