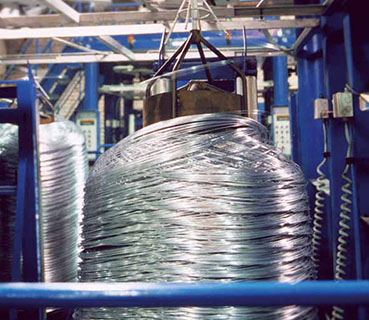 Product description
Galvanised steel wire for pulp binding and unitising machines
The wire is coiled in a 'rosette' pattern, in coils weighing about 1 000 kg. Each coil consists of one continuous length, without welded parts, and is strapped with 4 steel bands with 4 lifting rings. The 'start' end of the wire is marked with a tag indicating wire data. Wire is normally delivered unwrapped but, if required, can be packed according to customer requirements.
The wire fits – and have been used on a large scale – on Metso, Cranston, Ovalstrapping and Lamb Europe binding and unitising machines.
---
For more details about our pulp baling wire range please download our product leaflet.